XFX RX-580P8DFD6 GTS XXX Edition RX 580 8GB OC+ 1386Mhz DDR5 3xDP HDMI DVI Graphic Card
show / hide sidebar
XFX RX-580P8DFD6 GTS XXX Edition RX 580 8GB OC+ 1386Mhz DDR5 3xDP HDMI DVI Graphic Card
Product Description
Features :
8GB 256-Bit GDDR5

Core Clock

True: 1366 MHz

OC+: 1386 MHz

1 x DL-DVI-D 1 x HDMI 2.0b 3 x DisplayPort 1.4

2304 Stream Processors

PCI Express 3.0

AMD Radeon™ RX 580 GTS XXX Edition 8GB
Get Future Ready Technologies, Optimized Game Performance, and Game Changing Control in the latest Radeon™ RX 580 Series Graphics.

Radeon™ RX 580 Series Graphics feature the latest Polaris architecture which includes the 4th Gen GCN graphics cores, a brand new display engine, new multimedia cores, all on the revolutionary Next FinFET 14 process technology for enhanced performance and efficiency.
---
Award Winning Technologies
The reviews are in, and the RX series from XFX Rocks.
"So obviously XFX has stumbled across some sort of magic formula when it comes to the RX 480." - Jayztwocents

"XFX has put together a solid and well-built video card. It operates silently, power efficient and very cool." - Overclocker's Club
---
XFX Dual BIOS Mining
Equipped for gaming and mining
We know enthusiast like options, our RX 570 and 580 graphics cards are shipped with a Dual BIOS. If you want optimal gaming performance just install it and go. For cryptocurrency mining, simply shut the system down and flip the BIOS switch on the card. Our mining BIOS is already tuned to give increased mining hashrates without hassle.
---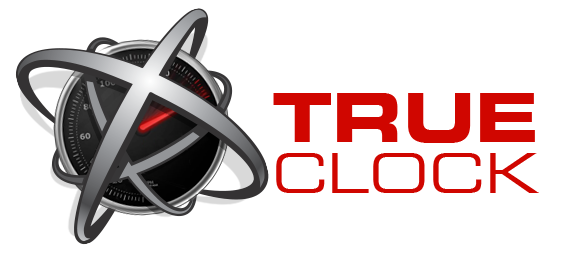 XFX True Clock Technology
BIOS Controlled overclocking
Software controlled clock speeds can be hindered by overall computer performance. XFX's True Clock however is hardware controlled clock speed performance optimization, so your card is always running at an optimized performance level.
---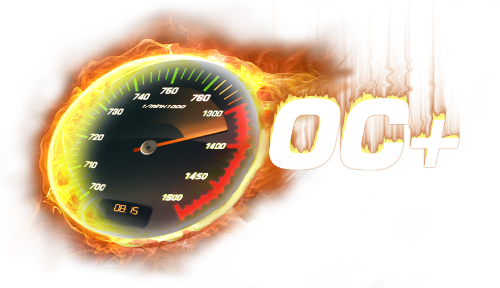 XFX OC+ Capable
Going Beyond True Clock
While True Clock locks in a super fast optimal speed on a hardware level, RX Series cards with an OC+ rating are tested at the factory to go even beyond XFX's True Clock. We encourage you to try these factory tested speeds by using the simple to use AMD Wattman utility, letting you squeeze every last bit of performance out of your card.
---
Radeon™ CHILL Technology
Smart GPU control
Radeon™ Chill is an intelligent power-saving feature for Radeon™ graphics that dynamically regulates framerate based on your movements in-game. During peak gameplay, Radeon Chill works to deliver the full framerate potential of Radeon graphics. As movement decreases, Radeon Chill reduces your gameplay framerate. Designed to save power, lower temperature, and increase GPU life, Radeon Chill enables high performance graphics when you battle and saves power when you explore.
Returns Policy
All products sold by aaawave.com are brand new and carry the manufacturer's full warranty. All products advertised as BULK or OEM are brand new and carry the manufacturer's full warranty.
*Note: "BULK" and "OEM" items do not come in a retail type of packaging, do not include hardware, accessories, cables,software, or literature. Unless otherwise noted.
All products are shipped to the customer the exact same way that we receive them from the manufacturer. We are NOT responsible for physical damage or misuse of the product, damage or misuse of the product will automatically void the manufacturer warranty.
*Note: aaawave.com does not accept returns for refunds or exchanges of the following items: Open Software, Downloadable Software Products (Digital Downloads), Software Product Keycards, Online Subscription Software, and items manufactured by Fortinet.
Schedule and Time
aaawave.com offers a 30 day return/exchange policy, unless otherwise noted. The return/exchange policy begins on the customers purchase date. No returns or exchanges will be accepted after 30 days. All refunds will be made back to the customer's original form of payment within 7 business days of receiving the return merchandise. Return Merchandise Authorization number (RMA) are valid for only 10 business days. Packages must be received by us within 10 business days after the RMA number has been issued. Packages received after 10 business days will not be accepted and the warranty period will be considered voided and cancelled. RMA processing time is 5-7 business days once the package has been received.

Extra Charge
There is a restocking fee of 15% on all returns for refund. We charge this 15% restocking fee for all returns for refund to encourage customers to purchase products they intend to keep. We offer RMA replacement without any restocking fee to customers who have received a defective product. Shipping costs is non-refundable. Product exchanges can be accepted for defective items, the same exact item only. Product returns can be accepted for defective items only. Product returns for non-defective items will incur a 15% re-stocking fee, deducted from the refund amount.

Customer's Duty
aaawave.com does NOT offer "Advanced Replacement" for the exchange of defective merchandise. aaawave.com does NOT pay the return shipping costs for defective merchandise. We are NOT responsible for product defects, because we do not manufacture the products we sell. aaawave.com will pay for shipping "Back to the customer" for exchange of defective items. All returns and exchanges must be accompanied with a Return Merchandise Authorization number (RMA number). Please contact us for a RMA number prior to sending your package. aaawave.com will NOT accept packages without prior authorization and a RMA number. All packages being shipped to aaawave.com must have a valid tracking number that is with a major courier such as UPS, FEDEX, or USPS.
Other Details
Interface:
PCI Express 3.0
Chipset Manufacturer:
AMD
GPU Series:
AMD Radeon RX 500 Series
Stream Processors:
2304 Stream Processors
Memory Interface:
256-Bit
DisplayPort:
3 x DisplayPort 1.4
Max Resolution:
4096 x 2160
Other Details
Interface:
PCI Express 3.0
Chipset Manufacturer:
AMD
GPU Series:
AMD Radeon RX 500 Series
Stream Processors:
2304 Stream Processors
Memory Interface:
256-Bit
DisplayPort:
3 x DisplayPort 1.4
Max Resolution:
4096 x 2160