Intel BX80677I57400 Core i5-7400 Kaby Lake 7th Gen Core Desktop Processors
show / hide sidebar
Intel BX80677I57400 Core i5-7400 Kaby Lake 7th Gen Core Desktop Processors
Product Description
Features :
Socket LGA 1151

Intel 200/1001 Series Chipset Compatibility (1. Excludes Intel Octane Technology support)

Intel HD Graphics 630

Intel Turbo Boost 2.0 Technology

Cooling Device: Heatsink and fan included
7th Generation Intel Core Processor Family
Unprecedented power and responsiveness, paired with easy, built-in security, means you can work, play, and create as quickly and seamlessly as your heart desires. Plus, by enabling superior 4K resolution, 7th Generation Intel® Core™ processors will have you feeling immersed in gaming and entertainment like never before, whether at home or on the go.
LIGHTNING RESPONSIVENESS
With new 7th Generation Intel® Core™ processors, your PC will meet every demand quickly and seamlessly – get 0.5 second wake with Windows* Modern Standby and Intel® Ready Mode Technology (Intel® RMT), and rapidly switch between applications and web pages with Intel® Speed Shift Technology.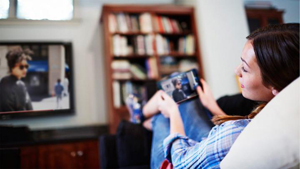 TRULY IMMERSIVE ENTERTAINMENT
Enjoy the brilliant hi-def viewing experience with the clarity and sharpness of 4K resolution. Stream 4K Ultra HD content from multiple content providers, conveniently create and edit 4K video 8x faster1, and experience interactive, smooth 4K Ultra HD 360 video playback. Plus, seamlessly play popular game titles at 720/Medium settings at 30 FPS.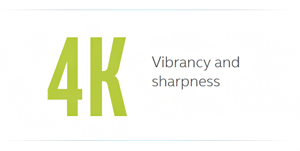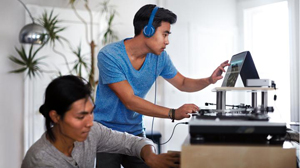 LIGHTER AND LONGER-LASTING
Work, play, and create longer on a single charge. Enhanced battery life gives you the freedom to operate untethered up to 10 hours2, plus a thinner, lighter device makes mobility easier than ever. Even watch up to 9.5 hours of Ultra HD 4K video on a single charge.3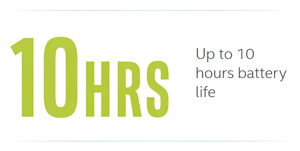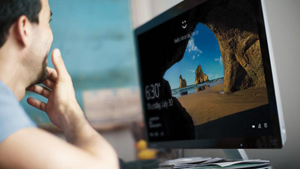 WORK EFFORTLESSLY
Take your productivity to the next level with a high-performance PC featuring effortless multi-tasking between apps. Facial and fingerprint recognition make logging in a breeze, while Windows Hello* provides hassle-free password management. Add in stress-free startups and ultra-thin devices, and it's a PC that's ready to go when you are.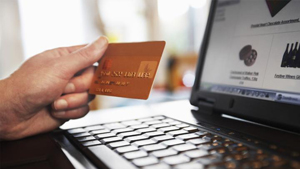 SIMPLE AND ROBUST SECURITY PROTECTION
Shop and browse more securely and easily knowing that your information is protected. Traditional security solutions use software to protect your passwords leaving your PC open to potential vulnerabilities. 7th Generation Intel® Core™ systems provide peace of mind by encrypting and storing your passwords and payment information in the hardware, accessible only with a master password4 or biometric credential like a fingerprint.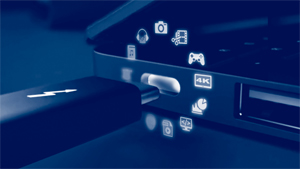 ONE PORT THAT DOES IT ALL
Connect to everything with supported Thunderbolt™ 3 technology; your screen or display, mouse, keyboard, and even your AC power adapter. Get USB-C speeds up to 40 Gbps (compared to only 5 Gbps with USB 3.0) delivering the fastest, most versatile connection to any device.
Returns Policy
All products sold by aaawave.com are brand new and carry the manufacturer's full warranty. All products advertised as BULK or OEM are brand new and carry the manufacturer's full warranty.
*Note: "BULK" and "OEM" items do not come in a retail type of packaging, do not include hardware, accessories, cables,software, or literature. Unless otherwise noted.
All products are shipped to the customer the exact same way that we receive them from the manufacturer. We are NOT responsible for physical damage or misuse of the product, damage or misuse of the product will automatically void the manufacturer warranty.
* Note: aaawave.com does not accept returns for refunds or exchanges of the following items: Product listings that state "Limited Supply, All sales are final". Open Software and Software Product Keycards. The sales of all the items aforementioned are considered final.
Schedule and Time
aaawave.com offers a 30 day return/exchange policy, unless otherwise noted. The return/exchange policy begins on the customers purchase date. No returns or exchanges will be accepted after 30 days. All refunds will be made back to the customer's original form of payment within 7 business days of receiving the return merchandise. Return Merchandise Authorization number (RMA) are valid for only 10 business days. Packages must be received by us within 10 business days after the RMA number has been issued. Packages received after 10 business days will not be accepted and the warranty period will be considered voided and cancelled. RMA processing time is 5-7 business days once the package has been received.

Extra Charge
There is a restocking fee of 15% on all returns for refund. We charge this 15% restocking fee for all returns for refund to encourage customers to purchase products they intend to keep. We offer RMA replacement without any restocking fee to customers who have received a defective product. Shipping costs is non-refundable. Product exchanges can be accepted for defective items, the same exact item only. Product returns can be accepted for defective items only. Product returns for non-defective items will incur a 15% re-stocking fee, deducted from the refund amount.

Customer's Duty
aaawave.com does NOT offer "Advanced Replacement" for the exchange of defective merchandise. aaawave.com does NOT pay the return shipping costs for defective merchandise. We are NOT responsible for product defects, because we do not manufacture the products we sell. aaawave.com will pay for shipping "Back to the customer" for exchange of defective items. All returns and exchanges must be accompanied with a Return Merchandise Authorization number (RMA number). Please contact us for a RMA number prior to sending your package. aaawave.com will NOT accept packages without prior authorization and a RMA number. All packages being shipped to aaawave.com must have a valid tracking number that is with a major courier such as UPS, FEDEX, or USPS.
Other Details
CPU Socket Type:
LGA 1151
Max Turbo Frequency:
3.5 GHz
Memory Types:
DDR4-2133 / 2400, DDR3L-1333 / 1600 @ 1.35V
Integrated Graphics:
Intel HD Graphics 630
Graphics Base Frequency:
350 MHz
Graphics Max Dynamic Frequency:
1.0 GHz
PCI Express Revision:
3.0
Other Details
CPU Socket Type:
LGA 1151
Max Turbo Frequency:
3.5 GHz
Memory Types:
DDR4-2133 / 2400, DDR3L-1333 / 1600 @ 1.35V
Integrated Graphics:
Intel HD Graphics 630
Graphics Base Frequency:
350 MHz
Graphics Max Dynamic Frequency:
1.0 GHz
PCI Express Revision:
3.0