Intel BX80662I56400 Core i5-6400 Skylake Quad-Core 2.7Ghz LGA1151 6MB Processor
show / hide sidebar
Product Description
Features :
LGA 1151

DDR4 & DDR3L Support

Display Resolution up to 4096 x 2304

Intel Turbo Boost Technology

Compatible with Intel 100 Series Chipset Motherboards
Game Like a Pro
With a 6th Generation Intel® Core™ processor, play your favorite 3D games in higher resolution, better details, faster frame rates, giving you an amazing gaming experience on your PC.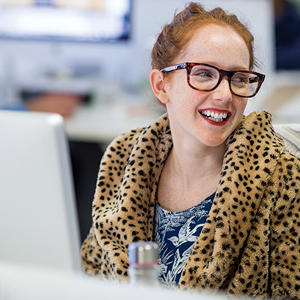 Ready in a Flash
Upgrading your old PC to a new 6th Generation Intel® Core™ processor means your PC resumes to full functionality in an instant.

Software and workloads used in performance tests may have been optimized for performance only on Intel® microprocessors. Performance tests, such as SYSmark*, MobileMark*, and SPEC CPU are measured using specific computer systems, components, software, operations and functions. Any change to any of those factors may cause the results to vary. You should consult other information and performance tests to assist you in fully evaluating your contemplated purchases, including the performance of that product when combined with other products.

Measured by SYSmark* 2014, a benchmark from BAPCo* consortium, which measures the performance of commonly used productivity applications, such as Microsoft Excel* and Adobe Acrobat*. On HD video playback, compared to 5-year-old system.
Returns Policy
All products sold by aaawave.com are brand new and carry the manufacturer's full warranty. All products advertised as BULK or OEM are brand new and carry the manufacturer's full warranty.
*Note: "BULK" and "OEM" items do not come in a retail type of packaging, do not include hardware, accessories, cables,software, or literature. Unless otherwise noted.
All products are shipped to the customer the exact same way that we receive them from the manufacturer. We are NOT responsible for physical damage or misuse of the product, damage or misuse of the product will automatically void the manufacturer warranty.
*Note: aaawave.com does not accept returns for refunds or exchanges of the following items: Open Software, Downloadable Software Products (Digital Downloads), Software Product Keycards, Online Subscription Software, and items manufactured by LG, Gigabyte, and Fortinet.
Schedule and Time
aaawave.com offers a 30 day return/exchange policy, unless otherwise noted. The return/exchange policy begins on the customers purchase date. No returns or exchanges will be accepted after 30 days. All refunds will be made back to the customer's original form of payment within 7 business days of receiving the return merchandise. Return Merchandise Authorization number (RMA) are valid for only 10 business days. Packages must be received by us within 10 business days after the RMA number has been issued. Packages received after 10 business days will not be accepted and the warranty period will be considered voided and cancelled. RMA processing time is 5-7 business days once the package has been received.

Extra Charge
There is a restocking fee of 15% on all returns for refund. We charge this 15% restocking fee for all returns for refund to encourage customers to purchase products they intend to keep. We offer RMA replacement without any restocking fee to customers who have received a defective product. Shipping costs is non-refundable. Product exchanges can be accepted for defective items, the same exact item only. Product returns can be accepted for defective items only. Product returns for non-defective items will incur a 15% re-stocking fee, deducted from the refund amount.

Customer's Duty
aaawave.com does NOT offer "Advanced Replacement" for the exchange of defective merchandise. aaawave.com does NOT pay the return shipping costs for defective merchandise. We are NOT responsible for product defects, because we do not manufacture the products we sell. aaawave.com will pay for shipping "Back to the customer" for exchange of defective items. All returns and exchanges must be accompanied with a Return Merchandise Authorization number (RMA number). Please contact us for a RMA number prior to sending your package. aaawave.com will NOT accept packages without prior authorization and a RMA number. All packages being shipped to aaawave.com must have a valid tracking number that is with a major courier such as UPS, FEDEX, or USPS.
Other Details
CPU Socket Type:
LGA 1151
Operating Frequency:
2.7 GHz
Max Turbo Frequency:
3.3 GHz
Hyper-Threading Support:
No
Memory Types:
DDR4-1866 / 2133, DDR3L-1333 / 1600 @ 1.35V
Integrated Graphics:
Intel HD Graphics 530
Graphics Base Frequency:
350 MHz
Graphics Max Dynamic Frequency:
950 MHz
PCI Express Revision:
3.0
Thermal Design Power:
65W
Other Details
CPU Socket Type:
LGA 1151
Operating Frequency:
2.7 GHz
Max Turbo Frequency:
3.3 GHz
Hyper-Threading Support:
No
Memory Types:
DDR4-1866 / 2133, DDR3L-1333 / 1600 @ 1.35V
Integrated Graphics:
Intel HD Graphics 530
Graphics Base Frequency:
350 MHz
Graphics Max Dynamic Frequency:
950 MHz
PCI Express Revision:
3.0
Thermal Design Power:
65W