EVGA 04G-P4-1257-KR GeForce GTX 1650 SC Ultra Gaming GDDR6 4GB Dual Fan Graphics Card
show / hide sidebar
Product Description
Features :
4GB 128-Bit GDDR6

Boost Clock 1710 MHz

1 x HDMI 2.0b 2 x DisplayPort 1.4

896 CUDA Cores

PCI Express 3.0
THE EVGA GEFORCE GTX 1650 GIVES YOU THE BEST GAMING PERFORMANCE AT A VALUE YOU CANNOT RESIST. NOW IT'S UPDATED WITH GDDR6 MEMORY GIVING YOU THAT EXTRA EDGE TO UP YOUR GAME TO THE NEXT LEVEL.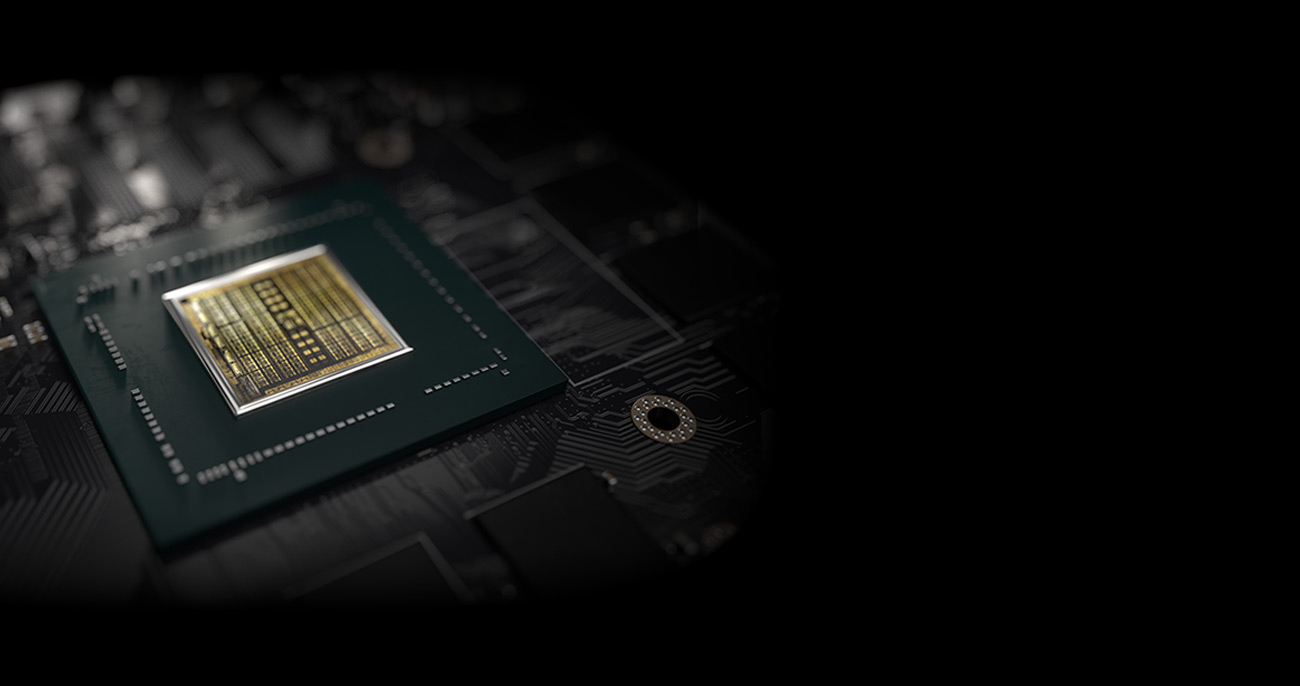 TURING SHADERS
Featuring concurrent execution of floating point and integer operations, adaptive shading technology, and a new unified memory architecture with twice the cache of its predecessor, Turing shaders enable awesome performance increases on today's games. Get 1.4X power efficiency over previous generation for a faster, cooler and quieter gaming experience that take advantage of Turing's advanced graphics features.

PERFORMANCE
The GeforceGTX 1650 follows in the tradition of the GeforceGTX 650, Geforce GTX 750, Geforce GTX 950 and Geforce GTX 1050 of offering performance for the fastest contemporary titles that you can throw at the card. Enjoy up to 70% higher performance when compared to the GeforceGTX 1050 and up to 3x the performance of Geforce GTX 950. Geforce GTX 1650 is a performance breakthrough for E-Sports and 1080p gamers.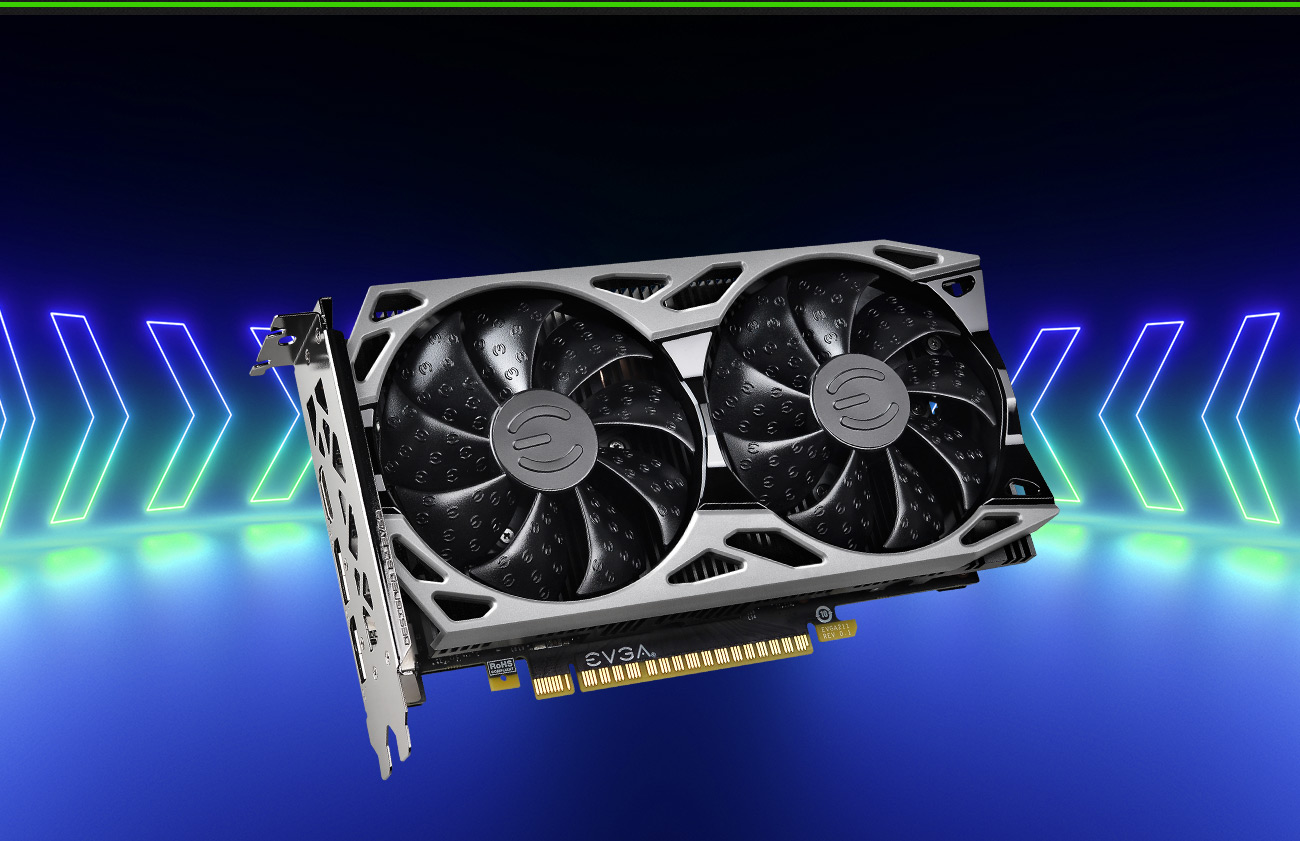 SMALL FORM FACTOR
Compact size to fit in the smallest of systems without sacrificing performance and cooling.
Take Control with EVGA Precision X1. With a brand new layout, completely new codebase, new features and more. The new EVGA Precision X1 software is faster, easier and better than ever, allowing you to control the fans and monitor your cards vitals.
Returns Policy
All products sold by aaawave.com are brand new and carry the manufacturer's full warranty. All products advertised as BULK or OEM are brand new and carry the manufacturer's full warranty.
*Note: "BULK" and "OEM" items do not come in a retail type of packaging, do not include hardware, accessories, cables,software, or literature. Unless otherwise noted.
All products are shipped to the customer the exact same way that we receive them from the manufacturer. We are NOT responsible for physical damage or misuse of the product, damage or misuse of the product will automatically void the manufacturer warranty.
*Note: aaawave.com does not accept returns for refunds or exchanges of the following items: Open Software, Downloadable Software Products (Digital Downloads), Software Product Keycards, Online Subscription Software, and items manufactured by LG, Gigabyte, and Fortinet.
Schedule and Time
aaawave.com offers a 30 day return/exchange policy, unless otherwise noted. The return/exchange policy begins on the customers purchase date. No returns or exchanges will be accepted after 30 days. All refunds will be made back to the customer's original form of payment within 7 business days of receiving the return merchandise. Return Merchandise Authorization number (RMA) are valid for only 10 business days. Packages must be received by us within 10 business days after the RMA number has been issued. Packages received after 10 business days will not be accepted and the warranty period will be considered voided and cancelled. RMA processing time is 5-7 business days once the package has been received.

Extra Charge
There is a restocking fee of 15% on all returns for refund. We charge this 15% restocking fee for all returns for refund to encourage customers to purchase products they intend to keep. We offer RMA replacement without any restocking fee to customers who have received a defective product. Shipping costs is non-refundable. Product exchanges can be accepted for defective items, the same exact item only. Product returns can be accepted for defective items only. Product returns for non-defective items will incur a 15% re-stocking fee, deducted from the refund amount.

Customer's Duty
aaawave.com does NOT offer "Advanced Replacement" for the exchange of defective merchandise. aaawave.com does NOT pay the return shipping costs for defective merchandise. We are NOT responsible for product defects, because we do not manufacture the products we sell. aaawave.com will pay for shipping "Back to the customer" for exchange of defective items. All returns and exchanges must be accompanied with a Return Merchandise Authorization number (RMA number). Please contact us for a RMA number prior to sending your package. aaawave.com will NOT accept packages without prior authorization and a RMA number. All packages being shipped to aaawave.com must have a valid tracking number that is with a major courier such as UPS, FEDEX, or USPS.
Other Details
Interface:
PCI Express 3.0
Chipset Manufacturer:
NVIDIA
GPU Series:
NVIDIA GeForce GTX 16 Series
Effective Memory Clock:
12000 MHz
Memory Interface:
128-Bit
DisplayPort:
2 x DisplayPort 1.4
Max Resolution:
7680 x 4320
Operating Systems Supported:
Windows 10 (64-bit), Windows 7 (64-bit)
Thermal Design Power:
75W
Other Details
Interface:
PCI Express 3.0
Chipset Manufacturer:
NVIDIA
GPU Series:
NVIDIA GeForce GTX 16 Series
Effective Memory Clock:
12000 MHz
Memory Interface:
128-Bit
DisplayPort:
2 x DisplayPort 1.4
Max Resolution:
7680 x 4320
Operating Systems Supported:
Windows 10 (64-bit), Windows 7 (64-bit)
Thermal Design Power:
75W