Arctic ACFRE00055A Freezer 50 TR Dual Tower CPU Cooler for AMD Ryzen Threadripper
show / hide sidebar
Product Description
Features :
Dual-Tower Design with 8 Heatpipes for Maximum Performance

100% Die Coverage

Addressable RGB for Fully Customisable Illumination

Two Pressure-optimised Fans

Wide RPM Range for Highest Performance and Low Noise Level

Easy Mounting Solution
Dual Tower CPU Kühler für AMD Ryzen Threadripper mit A-RGB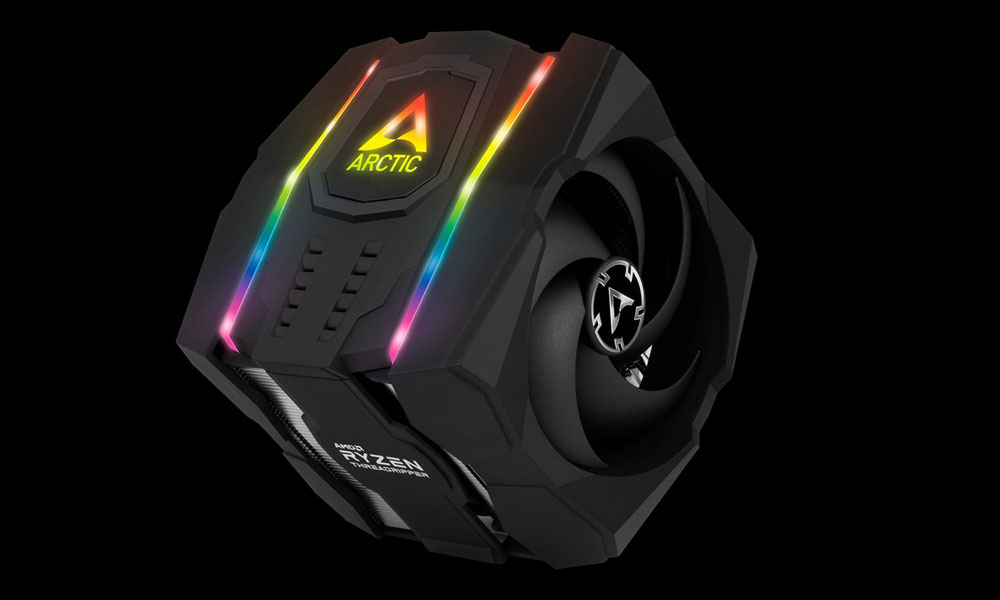 Dual-Tower CPU Cooler for AMD Ryzen Threadripper with A-RGB
Equipped with two fans (120mm & 140mm) in pull-push configuration, and eight heat pipes that penetrate dual-tower heat sinks, the Freezer 50 TR delivers extremely powerful cooling for AMD Ryzen Threadripper CPUs up to 32 cores and beyond. It works with AMD sTR4 platform, and offers clearance for RAM modules up to 37.5mm in height. Plus, the Freezer 50 TR has addressable RGB lighting onboard, which can be customized with multiple built-in modes, or even synced with leading motherboard lighting solution like ASUS Aura Sync, GIGABYTE RGB Fusion, MSI Mystic Light Sync and ASRock Polychrome Sync.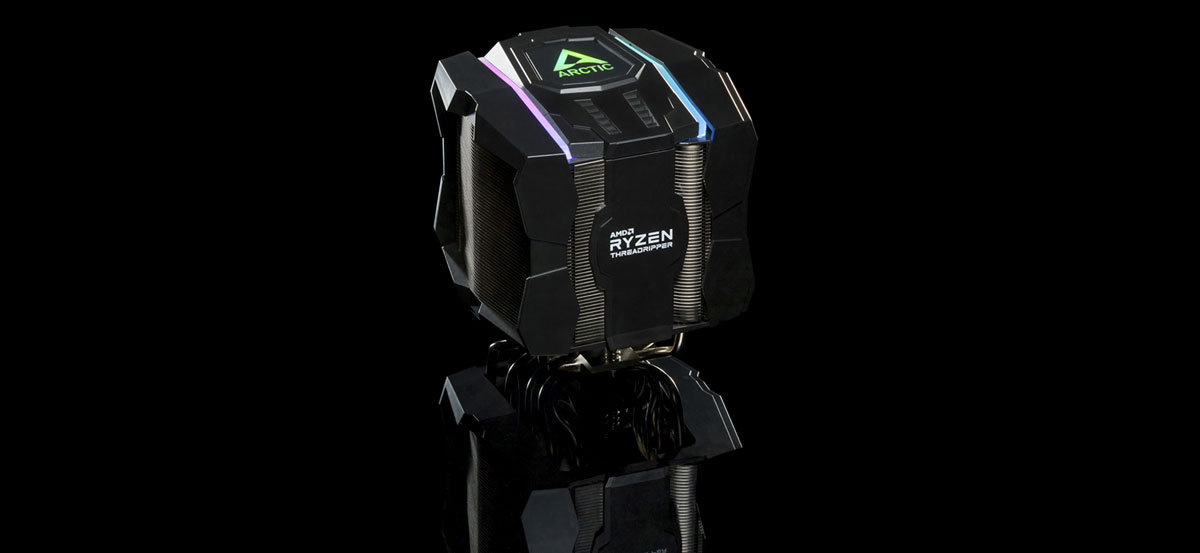 A-RGB for Full Color Control
The 13 A-RGB LEDs installed in the Freezer 50 TR are autonomously controllable. We are compatible with the common RGB standards of leading motherboard manufacturers for the simplest possible use. The Freezer 50 TR can therefore be fully illuminated directly via the RGB mainboard connection or via an external controller and synchronized with the lighting of other hardware.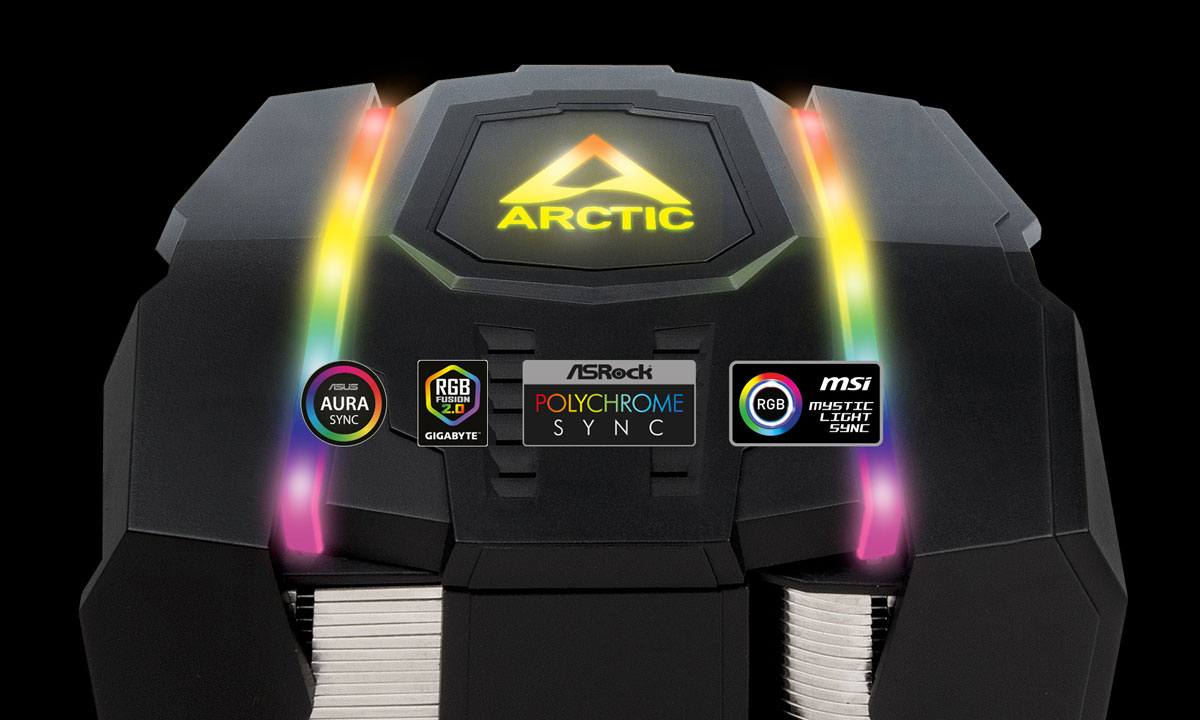 Dual Tower Design and Eight Heat Pipes
The massive, asymmetrical twin-tower CPU cooler offers more cooling surface and, together with its eight U-shaped direct-touch heat pipes, ensures better heat distribution and faster heat dissipation.
This enables the highest possible cooling performance and makes the Freezer 50 TR one of the most powerful air coolers for AMD's Ryzen Threadripper.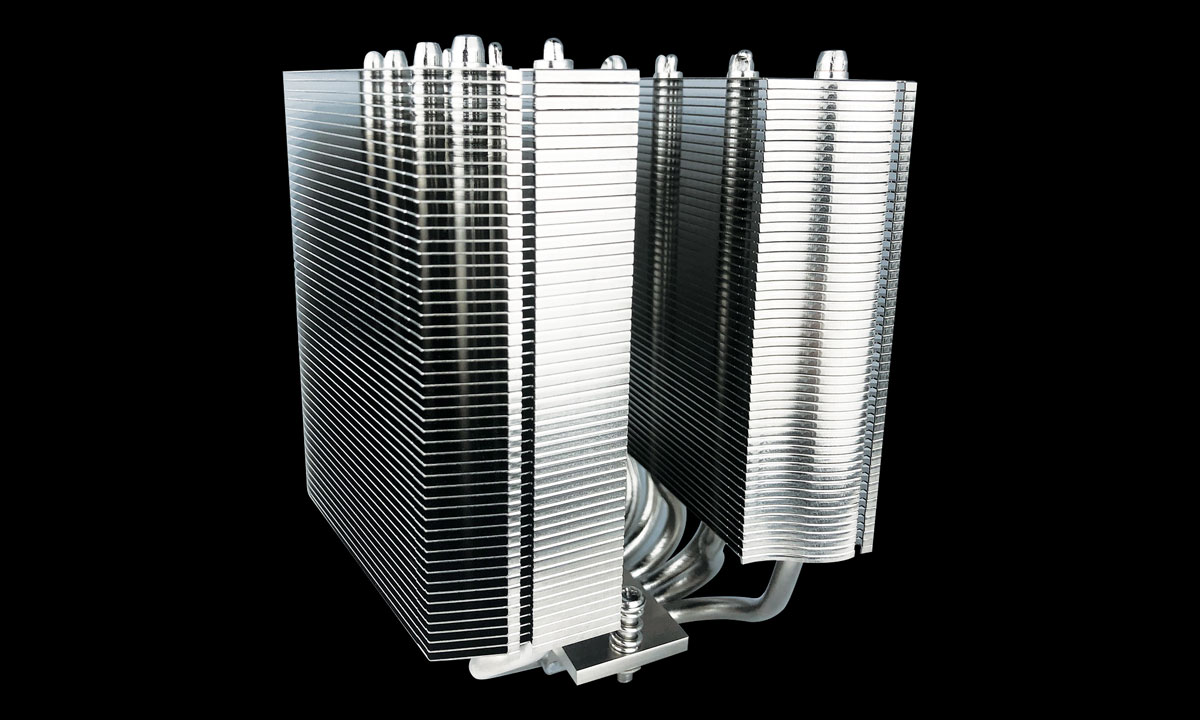 Ideal Airflow
The Freezer 50 TR features two P-fans working in push-pull configuration.
Combining a 120mm and a 140mm fan leads to an increase in airflow for improved cooling, while keeping the noise level and the installation height down.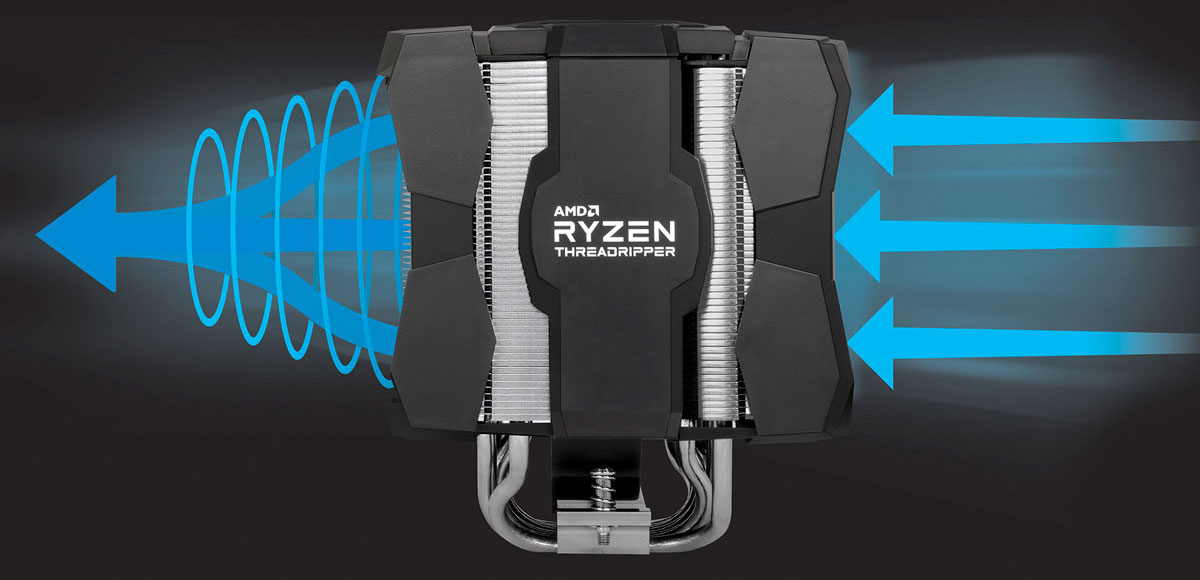 P-Fan for Increased Performance
The Freezer 50 TR benefits from all advantages of our P-fans.
High static pressure for increased cooling performance

Broad RPM range

Lower power consumption

Less vibration

Extended lifespan

High-quality bearing

PWM for synchronous fan/pump control
Returns Policy
All products sold by aaawave.com are brand new and carry the manufacturer's full warranty. All products advertised as BULK or OEM are brand new and carry the manufacturer's full warranty.
*Note: "BULK" and "OEM" items do not come in a retail type of packaging, do not include hardware, accessories, cables,software, or literature. Unless otherwise noted.
All products are shipped to the customer the exact same way that we receive them from the manufacturer. We are NOT responsible for physical damage or misuse of the product, damage or misuse of the product will automatically void the manufacturer warranty.
*Note: aaawave.com does not accept returns for refunds or exchanges of the following items: Open Software, Downloadable Software Products (Digital Downloads), Software Product Keycards, Online Subscription Software, and items manufactured by Fortinet.
Schedule and Time
aaawave.com offers a 30 day return/exchange policy, unless otherwise noted. The return/exchange policy begins on the customers purchase date. No returns or exchanges will be accepted after 30 days. All refunds will be made back to the customer's original form of payment within 7 business days of receiving the return merchandise. Return Merchandise Authorization number (RMA) are valid for only 10 business days. Packages must be received by us within 10 business days after the RMA number has been issued. Packages received after 10 business days will not be accepted and the warranty period will be considered voided and cancelled. RMA processing time is 5-7 business days once the package has been received.

Extra Charge
There is a restocking fee of 15% on all returns for refund. We charge this 15% restocking fee for all returns for refund to encourage customers to purchase products they intend to keep. We offer RMA replacement without any restocking fee to customers who have received a defective product. Shipping costs is non-refundable. Product exchanges can be accepted for defective items, the same exact item only. Product returns can be accepted for defective items only. Product returns for non-defective items will incur a 15% re-stocking fee, deducted from the refund amount.

Customer's Duty
aaawave.com does NOT offer "Advanced Replacement" for the exchange of defective merchandise. aaawave.com does NOT pay the return shipping costs for defective merchandise. We are NOT responsible for product defects, because we do not manufacture the products we sell. aaawave.com will pay for shipping "Back to the customer" for exchange of defective items. All returns and exchanges must be accompanied with a Return Merchandise Authorization number (RMA number). Please contact us for a RMA number prior to sending your package. aaawave.com will NOT accept packages without prior authorization and a RMA number. All packages being shipped to aaawave.com must have a valid tracking number that is with a major courier such as UPS, FEDEX, or USPS.
Other Details
Fan Size:
1 x 120mm and 1 x 140mm
Bearing Type:
Fluid Dynamic Bearing
Noise Level:
0.4 Sone @ Max. RPM
Power Connector:
120 mm fan: 4-pin Connector 140 mm fan: 4-pin Connector + 4-pin Socket
Heatsink Material:
Aluminium Fins x 104, Thickness: 0.4 mm
Heatsink Dimensions:
165 x 149.5 x 147.8 mm w/ fan
Other Details
Fan Size:
1 x 120mm and 1 x 140mm
Bearing Type:
Fluid Dynamic Bearing
Noise Level:
0.4 Sone @ Max. RPM
Power Connector:
120 mm fan: 4-pin Connector 140 mm fan: 4-pin Connector + 4-pin Socket
Heatsink Material:
Aluminium Fins x 104, Thickness: 0.4 mm
Heatsink Dimensions:
165 x 149.5 x 147.8 mm w/ fan